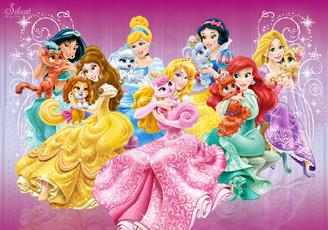 A directory for the owners of the pets. On this page you will find a link to each page relating to her, but please do not add any Princess unless rumored or coming up. 
In their respective movies, none of the Princesses had girl pets.
Ariel, Belle and Tiana are the only Princesses to have three pets.
Pocahontas is the only Princess with two pets.
Many Princess had one of her original poses modified to show her holding the pet.